Australia Oversea Study & Migration Service Centre
Australian Oversea Study& Migration Service Centre
Australia Overseas Study & Migration Service Centre Pty Ltd, located in 203, 75 Archer Street Chatswood NSW 2067. Professional Australian Immigration, boarding arrangements, business travel, and other agency services. Australia has a number of registered immigration attorney. The Centre since its inception, has successfully handled countless immigrant students and other cases. We have successfully helped our clients obtain permanent resident status in Australia, they have now settled in Australia, and we carried out with the help of the Australian Investment Properties. Our team has many experienced immigration immigration consultants, and maintain long-term stable cooperative relations with the Australian one hundred schools, officially certified immigration lawyer, federal government organizations and the media, the provincial chambers of commerce, the lines leading companies, tailored for the elite group of high-end design education abroad, language training, immigration application and sale of housing transfer procedures, and provide post-immigrant arrivals, settle other services.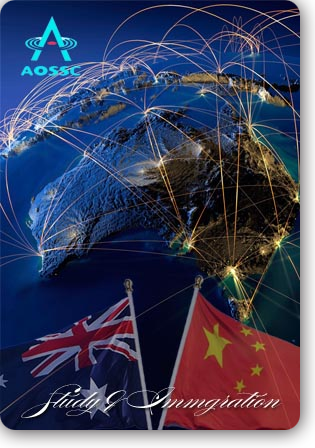 Core features of AOSSC Centre
Study in Australia
Australian Oversea Study& Migration Service Centre. has been actively operating in New South Wales. For international students apply to study in Australia
Immigation
Our Chinese senior immigration judge for the potential investors in Australia, tailored immigration program, the success rate of 100%.
Properties
AOSSC Centre is headquartered in Sydney, with a focus on the rise of the Chinese market, not only for local investors to carefully selected high-return high-quality real estate investment products, as well as Chinese investors matchmaking.
AOSSC Business Development
Contact Information
Scan our WeChat QR Code